Driven by a commitment to redefine the way businesses experience and leverage technology in the dynamic retail landscape, we push the boundaries of innovation and strive to empower retailers with QB's cutting-edge POS solutions. Our vision extends beyond conventional norms, aiming to set new benchmarks in the Retail Technology realm by delivering solutions that are faster, intuitive and transformative.
Join us on this journey of reshaping the future of retail technology and SaaS, where every member of our team plays a crucial role in pioneering the next generation of industry-leading solutions.
Why Join Us
At QueueBuster, we foster innovation, creativity, and excellence. We focus on our customers' needs and drivers to ensure that we exceed expectations. When you work with QueueBuster, you'll be enabling businesses across the world to solve their biggest challenges and be a part of their success.
01
Collaborative Excellence
Experience the power of teamwork and collaboration that drives us toward collective excellence. QueueBuster values every voice, encouraging diverse perspectives and fostering an inclusive culture.
02
Innovation Hub
Join a dynamic environment where innovation isn't just encouraged; it's our way of life. At QueueBuster, we're committed to staying ahead of the curve, constantly exploring new ideas, and challenging the status quo.
03
Endless Growth Opportunities
QueueBuster is not just a workplace; it's a career launchpad. We believe in investing in our talent, providing continuous learning opportunities, and supporting your professional growth.
Our Culture
At QueueBuster, we've crafted a culture that's not just about meetings and deadlines – it's about spontaneous bursts of creativity, brainstorms over coffee, and frequent celebrations. We believe in embracing individual quirks, celebrating wins (big or small) with confetti cannons, and fostering an environment where every idea is welcome, no matter how out-of-the-box.

Our team is more than just colleagues, we're a squad of fun-loving, hardworking rebels who believe in rewriting the rules, one quirky moment at a time. Join us and discover a workplace where 'serious business' always comes with a side of laughter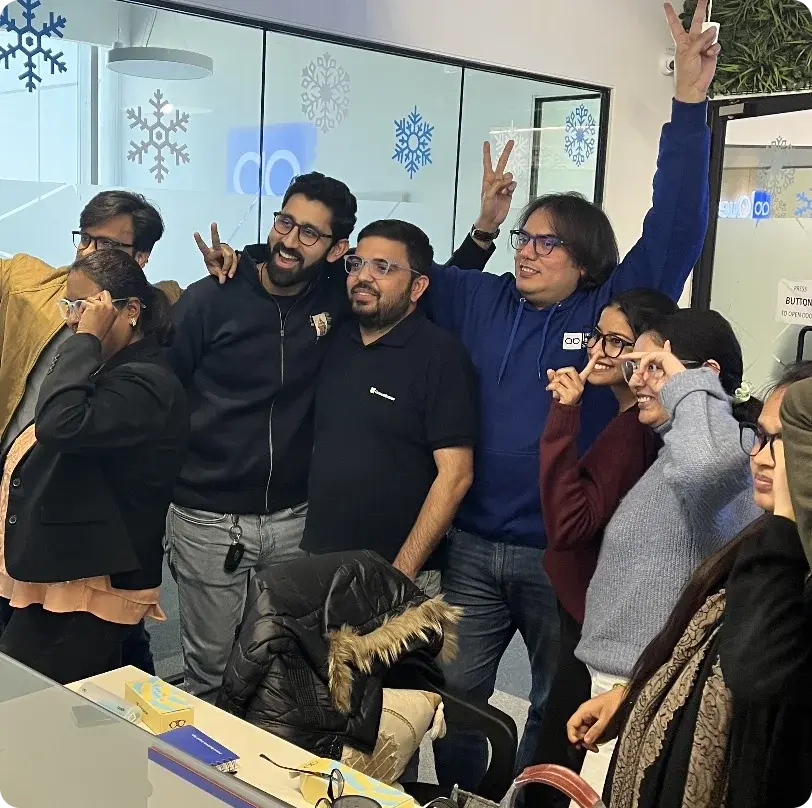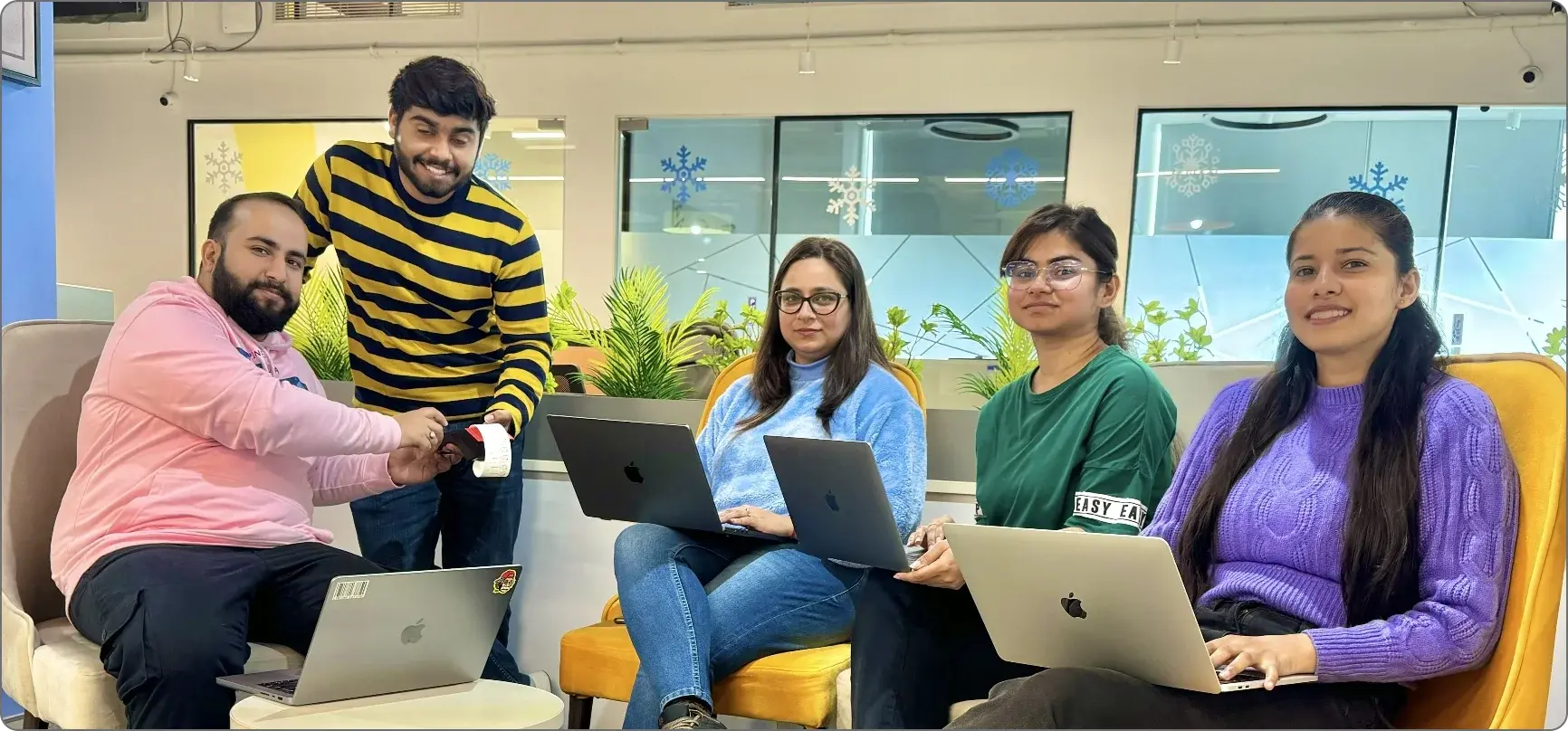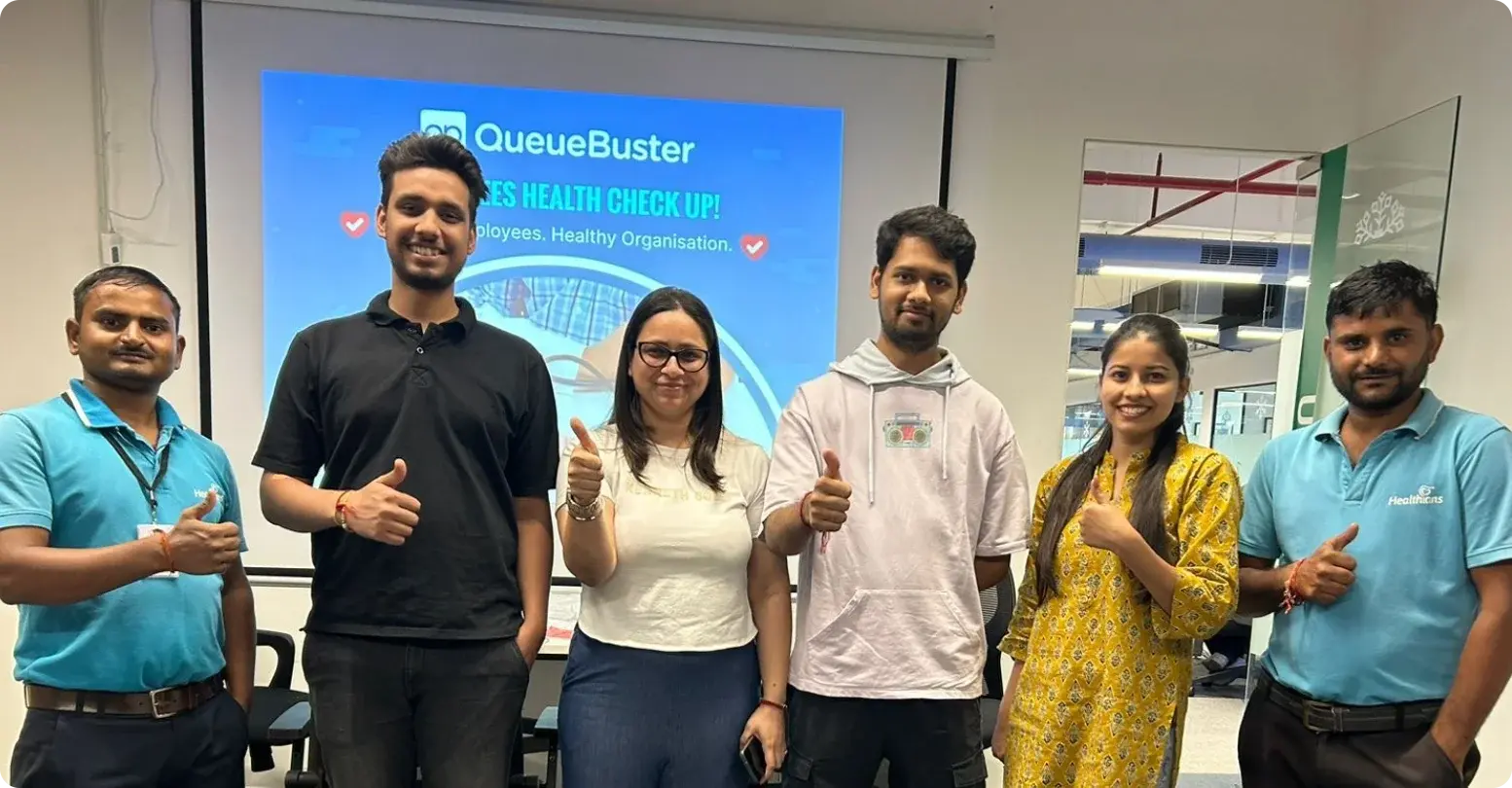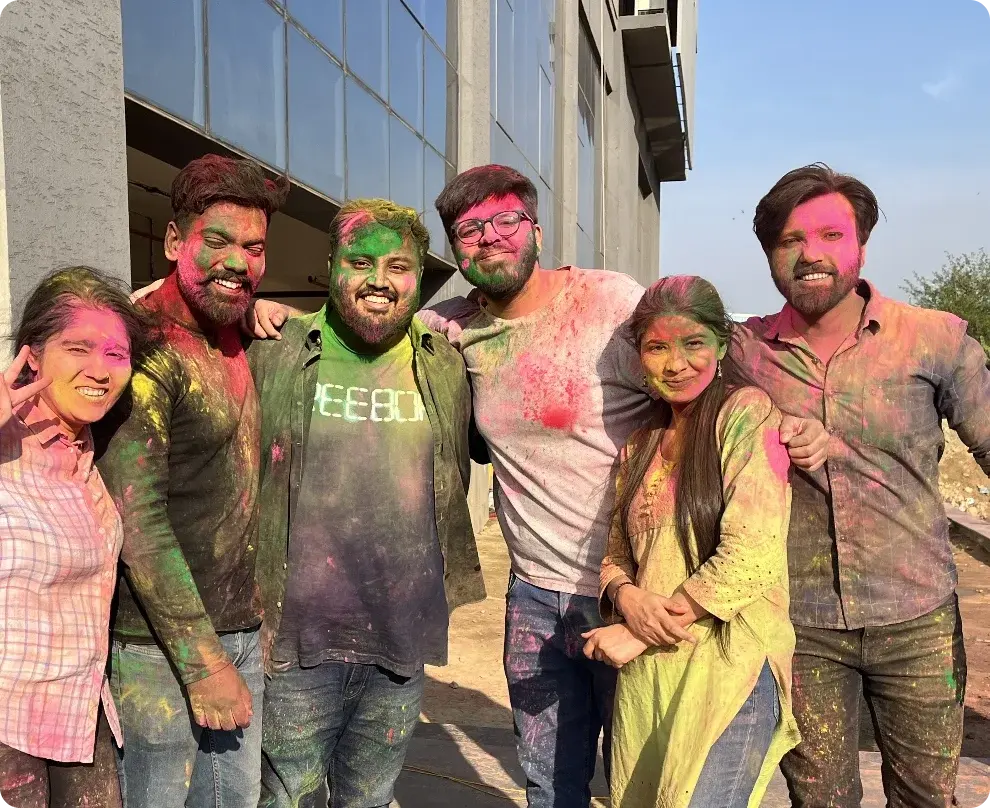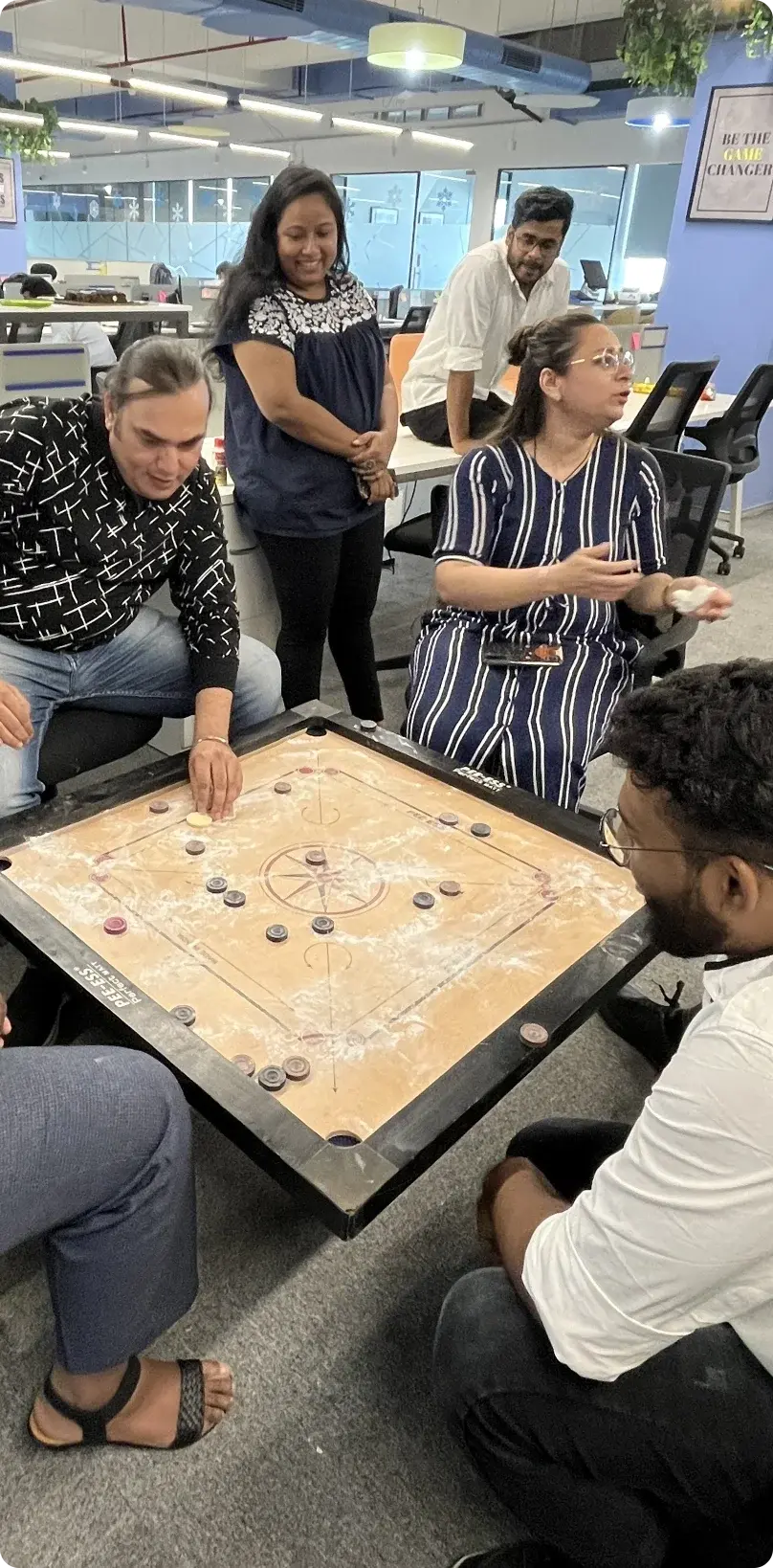 Employee Reviews
Want to know what our talented team members have to say about QueueBuster? Take a look!
Making something people want includes making a company that people want to work for. The motivation I receive from my team at QueueBuster has helped me come this far. I wanna thank all of my colleagues for keeping the creative juices flowing with unmeasurable passion.
Praveen Sharma
Team Lead - Inside Sales
I'm honored to be part of this progressive and inclusive work environment. The opportunities here enable both my professional and personal growth. The trust and confidence placed in me are pivotal to my career development. Proud to be a QBIAN.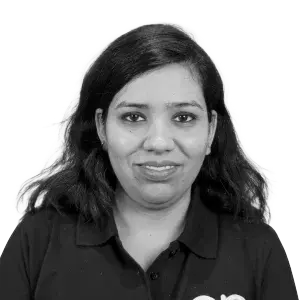 Kajal Sehgal
Executive - Recruitment
In my short time here, I've learned so much. Thanks to the supportive environment and amazing colleagues. Every day brings new experiences, and I'm eager to embrace them all. It's a privilege to be here.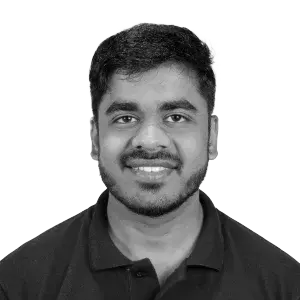 Pratik R Yadav
QA Engineer
The journey began with the initial addition to the HR department. Even though I have only been with QB for a year, it feels as though I have been a part of this organization for a significant amount of time. Working here has given me a sense of building my own foundation with pride. I have consistently relished collaborating with QB's leaders, as they truly appreciate my contributions.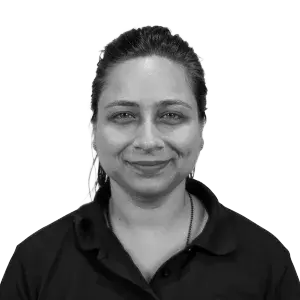 Shweta Nayyer
Manager - HR Operations
What makes me the most happy at work is not only the line of work I enjoy doing but also the people I work with. They say you'll spend the most time of your life with your employees and the most positive part about Queuebuster culture and environment is the family atmosphere. This stems from many different things about the openness of the group to hear other people out and help others.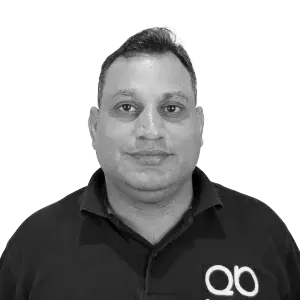 Gaurav Handa
Head - Retail Sales & Support
The camaraderie within our team is unparalleled - a family that supports and uplifts one another through every challenge. The innovation-driven environment at #QueueBuster constantly pushes me to deliver top-notch support, ensuring our customers receive the best solutions.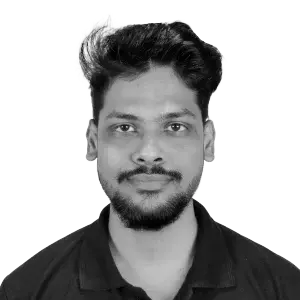 Abhishek Piyush
Sr. Technical Support Engineer
Working with this exceptional team at QueueBuster has been truly astonishing. As the Manager of Enterprise Sales, I've had the privilege of elevating QueueBuster's identity to new heights. For me, this has never just been a job; it's like being part of a dedicated family where I take ownership of my work and indeed, the supportive environment is conducive and fosters success.
Shivam Bajaj
Manager - Enterprise Sales
Positive vibes and a culture of respect. No drama, just great ideas bouncing around. A workplace that'll make you look forward to every Monday. Every day is like the first day in the office.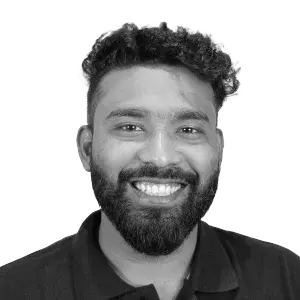 Lokendra Singh Negi
Android Developer
Over the past 7 months as a QBian team member, I am filled with heartfelt gratitude for finding a place that feels like home, where comfort, empowerment, and support abound. The rewards that come with being here go far beyond monetary gains.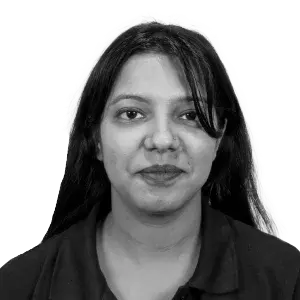 Anupama Singh
Executive - Inside Sales
Our Benefits
Get ready to experience all the greatness.
Transparency
A clear workflow process forster's trust and that's what we practice to create a go-to place for all our employees.
Work Life Balance
Make best use of your time, accomplish goals and keep a balance between work and life.
Growth Opportunities
Be ready to see your career grow with our flexible teams and in-office training opportunities.
Health Insurance
When it comes to your health, we got you covered!
Learning Opportunities
Enjoy training and ongoing learning opportunities.
Beautiful Infrastructure
All good vibes with aesthetically pleasing infrastructure.
Rewards and Recognition
When you give in your 100%, you deserve recognition.
Parties and Celebrations
happiness
Job Openings
Join our team of hustlers with an eye on the future, scaling one day at a time!
Lead - Technical Support Engineer
Lead Frontend Engineer (ReactJS)
Senior Frontend Engineer (ReactJS)
Inside Sales Specialist (B2B)
Senior Manager / Manager - Enterprise Sales
Technical Support Engineer